Regular price
Sale price
€69.90 EUR
Unit price
per
Sale
Sold out
Delivery time: Immediately. Documents in pdf format with direct download. After successful payment you will receive the download link directly via email.Delivery: Immediately via Direct Downland. PDF format. After ordering you will directly receive an email with the download link.
The YPSI Squat Manual is a rebranded version of the "YPSI Handbook - Improve your Squat" and contains the exact same content.
Each of the YPSI Manuals covers a major exercise group from two perspectives - the theoretical and practical. It includes detailed info on the Functional Anatomy of an Exercise - in this case the Squat - the different techniques including their advantages and disadvantages, the different variations of the exercise and as the Center of the YPSI Manuals a 10 Phase Program incl. Video Clips with Descriptions and Pointers on each exercise as well as further points to understand and improve mobility and stability, with one goal: to improve your squat, in Theory & Practice.
The Squat is often called the King of all Exercises.
Its the most popular full body exercise in weight training of all time.
No other weight training exercise demands and improves strength, muscular balance and mobility as much as the Squat.
At the YPSI we use over 100 variations of the Squat depending on status and goal as a staple of our training programs to deliver optimal and maximal progress in Strength, Hypertrophy and Fatloss.
The task of this YPSI Squat Manual is to give different perspectives on different techniques and variations of Squats as well as their use and application. And to clear up various myths that stand in most trainee's way to get the most out of squatting.
And to provide the centerpiece of this book a detailed 10 Phase Program including pictures and video clips of all exercises that you can use, analyze and train to improve your squat.
This handbook contains 15 chapters with over 15,900 words and almost 1 hour of video of all the exercises with explanations, cues and pointers.
The table of content is
Chapter 1 - The History of the Squat
Chapter 2 - The Pioneers of Squatting
Chapter 3 - The Functional Anatomy & Execution of the Squat
Chapter 4 - Technique - Power Squat vs Olympic Squat
Chapter 5 - Back squat vs front squat
Chapter 6 - Microperiodization
Chapter 7 - Considerations before Starting the Program
Chapter 8 - The 10 Phase Program including video clips of all the exercises
Chapter 9 - The Squat Variations of the Program and their Advantages & Tasks
Chapter 10 - The Assistance Exercises of the Program and their Advantages & Tasks
Chapter 11 - Heels elevated or Heels flat - Thats the question...
Chapter 12 - The Butt Wink & its Advantages
Chapter 13 - The Squat Holiday - A Basic & Two Advanced Variations
Chapter 14 - In summary: The Three Main Tasks of the Squat
Chapter 15 - The most efficient mobility work for the Squat is...
The goal was to write the most comprehensive and practical book on Squats with a detailed 30 week 10 Phase Program that progresses you through different variations of the Squat to and provide in-depth information on the advantages and tasks of the variations and assistant exercises used as well as a look behind the history and pioneers of squatting.
What YPSI Athletes and Colleagues say about this YPSI Manual:
"Wolfgang has been writing my training programs for the last six years. In the first year I improved my Back Squat from 110kg to 200kg. Two years later I Front Squatted 200kg for 4 reps. Recently, I set the all-time Back Squat Record at my college weight room with 259kg. I have applied the methods shown in "Improve your Squat" over the last years and they got me squatting big. Squatting big has given me the strength and explosiveness required to dominate in Rugby and Track & Field. For everyone who is seriously interested in Squats , I can highly recommend Wolfgang's work and the YPSI Squat Manual" Frederick Lüthcke, former U18 Rugby National team player and current member of the Embry Riddle Track & Field Team (100m)
"I started to work with Wolfgang in 2014 to rehab my knee after a ligament tear. Early on Squats played a major role. I have progressed through various variations of the squat over the last 2.5 years which added serious weight to the bar, improved my squat technique and mobility, got me harder kicks and got me stronger overall which is a serious asset in the sport of MMA . In the past, most of the time I was physically weaker than my opponents and won with technique and timing. Now I am one of the strongest guys in the whole division. I highly recommend every fighter and every trainee who is interested in learning about squats and how to improve them to read Wolfgang's YPSI Squat Manual. And if you aren't interested in squats yet, it's time..." Peter Sobotta, UFC Fighter & Planet Eater Head Coach
"If you want to know something about a subject, don't listen to someone with a lack of knowledge and success on that subject. Instead listen to someone who has knowledge and success on that specific subject. Or consult his published work. For Squats This is that book." Dr Peter Lundgren, World Leading Therapist
"It's not sets and reps, but passion and intellect which makes us strength coaches. The relationship between athlete and coach is a mysterious thing and all the bonds between them are different. All of my experiences with Wolfgang over the last 8 years before this book was written have been extraordinary. He is not just a great coach and teacher, he's also a great author. He possesses the rare ability to take training paradigms and concepts and translate them into real life results. Throughout my twenty years plus experience of coaching, I have used these methods and techniques and thank Wolfgang for bringing them to life. You will see that in this exceptional book." Preston Greene, Strength & Conditioning Coordinator Florida Gators Men's Basketball
Including Video Clips with Execution, Description and Pointers on each exercise used in the 10 Phase Program.
The YPSI Manual and the Clips are in English.
After the checkout you will also receive an email with the password to open the ebook.
You can download the file one time per buy.
85 pages. Delivery: Immediately via Direct Downland. PDF format. After ordering you will directly receive an email with the download link.
To supplement the 10 Phase Program the YPSI Manual contains information and chapters that have been published before in whole or in parts.
Picture: Cover example. Visualization of the digital product.
The YPSI manual and clips are in English.
85 pages. Delivery time: Immediately. Book in pdf format with direct download. After successful payment you will receive the download link via email.
Image:

Symbol representation. Visualization of the product delivered digitally as a download. Price incl. statutory VAT.
View full details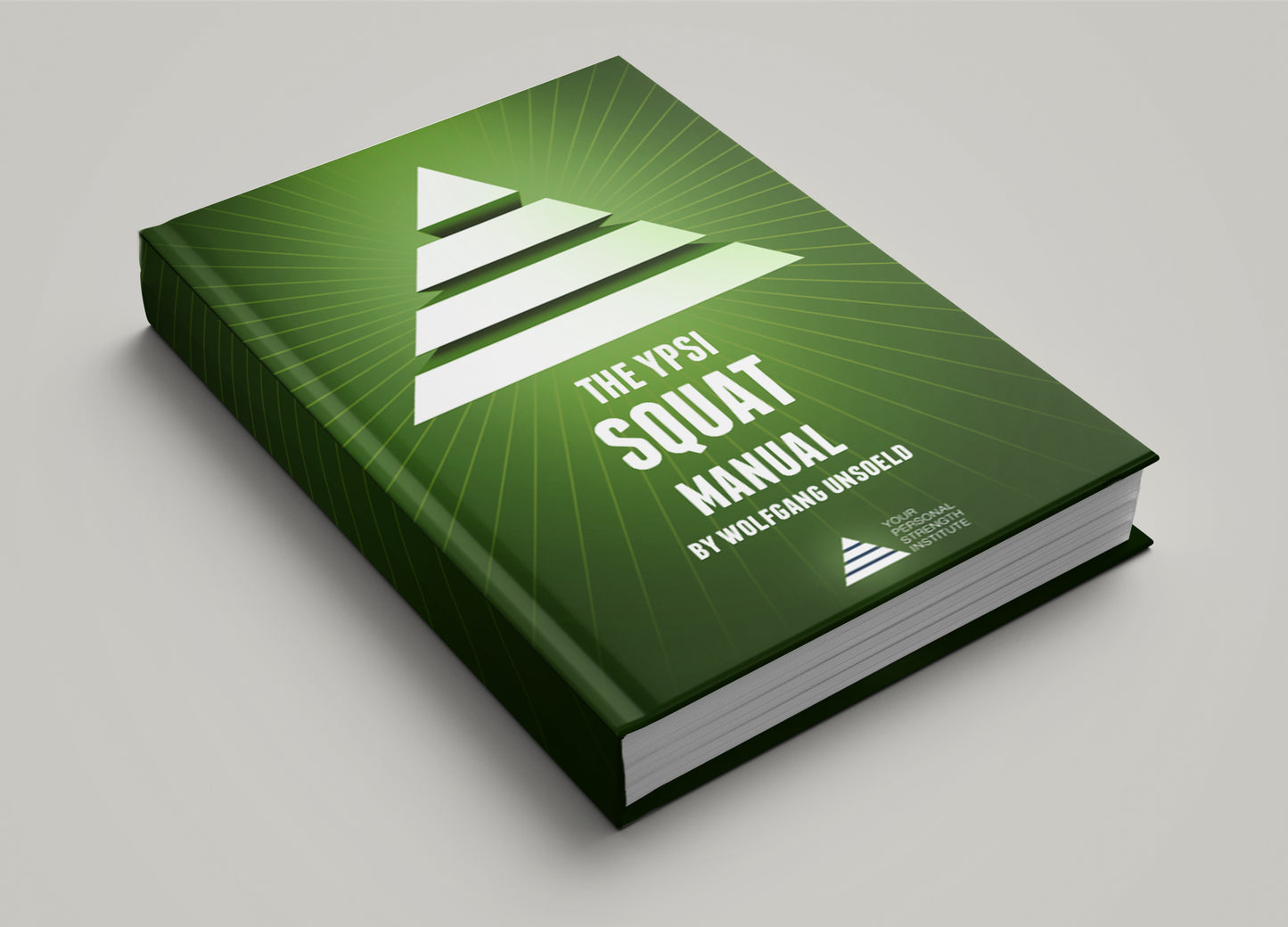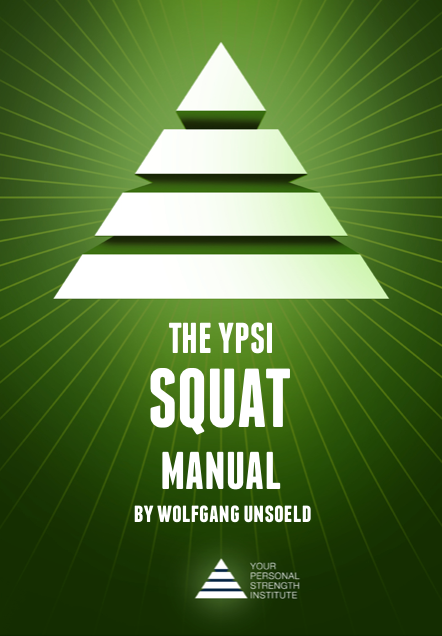 Fragen? Lass Dich beraten.
Melde Dich gerne direkt bei unserem Support und Du bekommst schnellstmöglich eine Antwort auf deine Frage.