Regular price
€469.00 EUR
Regular price
Sale price
€469.00 EUR
Unit price
per
Sale
Sold out
Program design is science and art at the same time.
With the big goal to write constant training programs that enable progress.
In addition to the YPSI Module 3 of the YPSI Trainer B license, which deals with the important basics of training parameters, exercise selection and periodization, the YPSI Online Module A gives important, supplementary insights into program design for specific scenarios that YPSI Module 3 not included.
The YPSI online module A on program design in strength training is an excellent supplement to further deepen your knowledge and skills.
This module is for you if you:
Want to learn more about program design for different goals like body comp, maximum strength, functional hypertrophy, and fat loss.
Want to learn more about different methods and programs based on different splits and frequencies such as total body training, 2 times a day training and super accumulation phases with up to 18 training sessions in a week and more.

Want to learn more about integrating strength ratios into optimal exercise selection and program design.
Want to learn more about different training methods and their optimal integration in the program design for your customers.

Want to learn more about different training systems and their optimal integration in the program design for your customers

Study from anywhere in the world and at any time of the day in front of your computer, tablet or phone.
I am passionate about learning and teaching and have given over 300 seminars to thousands of participants in over 26 countries around the world over the last 8 years. Here you can find some of the group pictures from these seminars .
And for the first time I will present some of this knowledge available online.
We live in a knowledge-based world where your knowledge and expertise are fundamental to success.
And learning is the basis of knowledge and competence.
One of my favorite quotes about learning is:
"The capacity to learn is a gift
the competence to learn is a skill
willingness to learn is a choice".
are you ready to learn
Then take advantage of every valuable option available to you today.
This is where learning online is key.
It's faster, easier, more efficient and definitely more flexible.
That's why I created the YPSI Online Education Platform and the YPSI Personal Trainer Mentorship Program.
I will guide you step by step through each lecture with many practical examples and many programs that you can use directly in the gym the next day.
With one goal, to take your knowledge of program design in strength training to the next level.
You can watch the lectures as often as you like, anytime, at your own pace, from anywhere in the world.
Take your knowledge and skills in program design to the next level today and register here...
Click here for the product page on the YPSI Online Education Platform
After successful booking and payment, access will be sent via email within 2 working days. If you would like access even faster, send us an email to office@ypsi.de
12 months after the first access to the lectures, this expires automatically.
24h verfügbar

Alle unsere Online Vorlesungen können 24h am Tag an 7 Tagen pro Woche angeschaut werden.
Play & Stop & Play

Alle Online Vorlesungen können beliebig pausiert werden, um Notizen zu machen, eine Mahlzeit zu essen oder ins Training zu gehen.
Für Deinen Erfolg

Alle unsere Online Seminar wurde von Wolfgang Unsöld konzipiert.

Mit einem Ziel im Auge:

Deinem Erfolg im Training und als Trainer!
View full details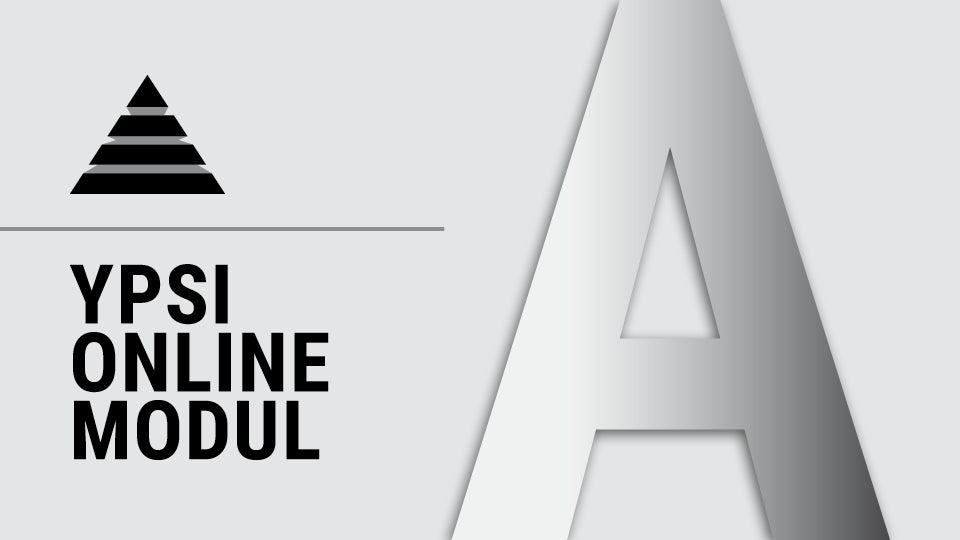 Fragen? Lass Dich beraten.
Melde Dich gerne direkt bei unserem Support und Du bekommst schnellstmöglich eine Antwort auf deine Frage.