Regular price
€124.90 EUR
Regular price
Sale price
€124.90 EUR
Unit price
per
Sale
Sold out
NOTE: The tool is currently available, but cannot be obtained from our shop system. To order the tool, please send a short email to office@ypsi.de.
What is the YPSI tool?
The YPSI Tool is a credit card sized tool made of 3 times oiled wood to optimize flexibility and mobility of soft tissue and fascia through various massage techniques.
The YPSI Tool is the next step in the evolution of tools. There are currently 28 other forms of tools on the market. At YPSI we have worked with some of these variants over the past few years. As a result, individual disadvantages and limitations of the individual tools gradually became apparent, especially when used in a personal training setting. At the end of last year the time came when it was time to implement these lessons learned and develop a better, more efficient tool. A competent partner was quickly found in Holzfit. After 6 prototypes developed by YPSI coach Wolfgang Unsöld, the YPSI tool is now coming onto the market...
The 6 advantages of the YPSI tool
The 6 main advantages of the YPSI tool over all these tools are:
- The YPSI Tool is made of wood that is not varnished but oiled 3 times, making it naturally anti-microbial.
- Due to its size and weight, it feels very good in the hand. Even with long and frequent use, hands, forearms and shoulders do not tire as quickly.
- The YPSI Tool has 6 different edges and 6 different corners. These enable a wide variety of application regions and precise effects - from rectus femoris to extensor carpi ulnaris brevis.
- The wood of the YPSI tool allows various application techniques due to its natural texture. From loosening the fascia to rubbing like other rough textured tools to applying pressure like a gua sha tool. No other tool offers this wide range of application options.
- The size of the YPSI tool makes it perfect for your pocket and is therefore always ready to use during training. Whether on yourself or on customers and athletes.
- At 125 euros, the YPSI tool is a very user-friendly investment.
We also offer a seminar on the YPSI tool, in which Wolfgang Unsöld shows the various techniques and possible uses using various tests.
More about the YPSI Tool Seminar here
We recommend using the YPSI tool primarily in combination with one of the YPSI tool seminars.
Hypoallergenic, antibacterial, easy to clean, including bag (FAIRTRADE).
Made in Germany.
100% pear wood. Scope of delivery: 1 piece.
Please note that the delivered item may differ in shape and color from the item shown, as these are absolutely unique and wood is a natural product.
Delivery time: 2-4 working days (plus shipping costs )
Free shipping throughout Germany from an order value of 50 euros.
Für unsere Umwelt

Alle unsere Produkte werden in recycelbarem Braunglas oder einer recycelbaren Dose mit recycelbarem Etikett verpackt und mit nachhaltiger Versandverpackung sowie Klebeband aus 100% Papier und Naturkautschuk-Kleber klimaneutral durch DHL GoGreen versendet.
Laborgeprüft

Alle unsere Produkte werden auf Reinheit und Qualität im Labor geprüft sowie in einer IFS / HACCP zertifizierten Produktion in Deutschland verarbeitet.

Für den höchsten Qualitätsstandard. 
Auf Doping geprüft

Viele unserer Produkte wurde von einem unabhängigen Labor auf 286 Dopingsubstanzen wie Steroide, Stimulanzien, Diuretika und SARMs überprüft.

Dies ist die aktuell umfangreichste Analyse auf Doping Substanzen, die möglich ist.

Und die kein andere Hersteller ausser uns in Europa in diesem Umfang durchführt.

Mehr zur YPSI Anti-Doping Policy und den einzelnen Prüfberichten hier. 
NEM-Control®

Dieses Produkt ist ein geprüftes Nahrungsergänzungsmittel und durchlief eine externe juristische Prüfung durch ein ernährungsfachliches Gremium.
Vegan

Dieses Produkt wird ausschliesslich aus pflanzlichen Rohstoffen hergestellt.
Im YPSI entwickelt

Alle unsere Produkte werden direkt im YPSI von Wolfgang Unsöld und einem Team von Experten entwickelt.

Für die innovativsten Formulierung auf dem Markt.

Ganz nach unserem Motto:

"Doing today what others copy tomorrow."
View full details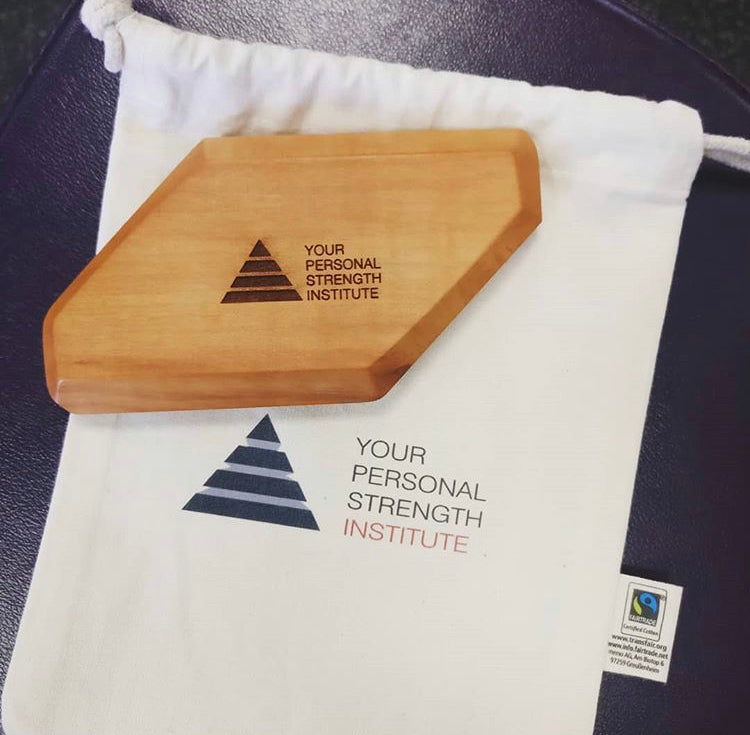 Fragen? Lass Dich beraten.
Melde Dich gerne direkt bei unserem Support und Du bekommst schnellstmöglich eine Antwort auf deine Frage.